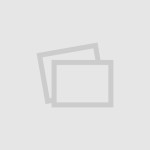 Maulana Khaleel Ahmad
(Khankah Sirajia)
Maulana Khaleel Ahmad is son and deputy of Khawaja Khan Muhammad (RA), a renowned saint, whose selflessness reminded Sufi saints of classical times.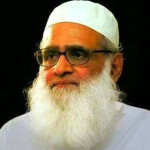 Ahmad Javaid
Ahmad Javaid is a notable scholar, sufi and poet. He is well versed in Western philosophy, Eastern metaphysics and Persian literature. At various places, he has given inspiring lectures on Iqbal, Rumi, Fariduddin Attar and Ibn al-Arabi.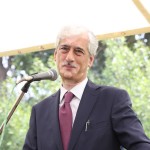 Prof. Humayun Ehsan
Principal Pakistan College of Law
Professor Humayoun Ihsan has been associated with teaching, researching and legal practice for the past 30 years. After acquiring his education from the University of Punjab, he went on to study at the University of California, Berkeley for his graduate study in International Relations and to Washington College of Law for his LL.M., where he received highest merit certificate upon graduation. He further distinguished himself by being forwarded to the PhD candidacy with honors at the School of International Service, The American University, Washington D.C
He has the honour of lecturing at several prestigious institutions in Pakistan such as the Civil Service Academy, Staff College, Federal Judicial Academy, Engineering Academy, Human Resources Development Centre, Pakistan Navy War College, and National Defence College amongst many others.

Dr. Wajid Ali Ranjha
PhD Political Theory (Adelaide, Australia)
Dr. Wajid Ali Ranjha is a distinguished academician and professor at Forman Christian College University, Lahore. He completed his PhD in Critical Theory and Postcolonial Theory from University of Adelaide, Australia. Hid chief areas of interest are philosophy, social theory and political theory.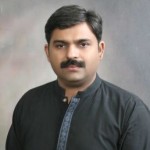 Dr. Amjad Waheed
PhD (Islamic Studies) University of the Punjab, Pakistan
Dr. Amjad Waheed is an acamedician and served as director of School of Advance Studies at University of Management & Technology, Lahore. Decolonization of education and exploring various dimensions of Islamic Civilization and Muslim Cultures are his main areas of interest.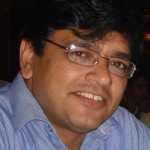 Shahid Usman
MA Urdu, LLB (PU); LLM (Leeds UK)
Shahid Usman is a lawyer, an educationist, a writer, a poet and a media person. He served as a lecturer for ten years and remained in the middle level management of the Education Department of Government of the Punjab for five years. As a consultant to Governments of the Punjab and Tajikistan for World Bank projects, he has been closely observing the transformation of economies and cultures in the current global context. His dynamism includes managing Free Legal Aid Society for Helpless (FLASH), hosting TV programme and preaching service to humanity for accomplishment in both the worlds.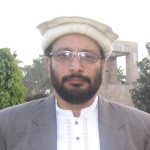 Rashid Mahmood Khan
MA Sociology (University of the Punjab, Pakistan)
Rashid Mahmood Khan is a sociologist and social activist. For the last 15 years he has been seriously engaged in various projects of community development. He is serving as Director Katchi Abadis, Punjab. He is founder of Khuda ki Basti, Lahore (A housing project near Kala Shah Kaku for the homeless), Punjab Urban Resource Center, Muawin (Providing low cost solutions to the problems of water and sanitation to low earning communities) and Obaidullah Sindhi Foundation. He is follower of Akhtar Hameed Khan's philosophy of social development.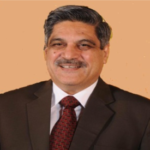 Ghulam Kafeel Majal
A seasoned professional, engineer by qualification, having more than 4 decades of practical experience. He is working as a management consultant for a consultant company.
He realizes that it is time for payback and in this spirit, the best activity is to spread knowledge and be actively involved in education at primary level right up to as skill based professional training.
His main interest are history, Iqbal's poetry, education and technical training. Teaching and talent development are his passion.
He is happy to be associated with Zaawiya and other charity organizations working for the uplift of neglected sections of the society.